Mijas Golf a summer afternoon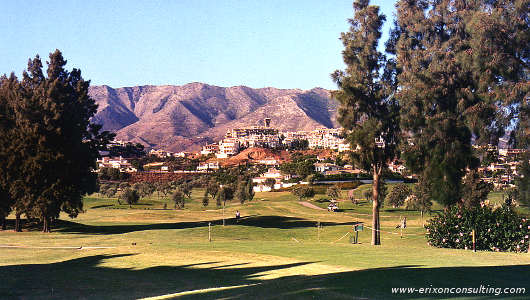 The same motif can look completely different depending on the light, angles and cropping. The colour varies greatly depending on the time of day and the presence of clouds. The picture below shows a cloud cap of the Mijas mountain, it does not occur at all in the summer.The greenery also look different depending on the season.
At noon on a winter day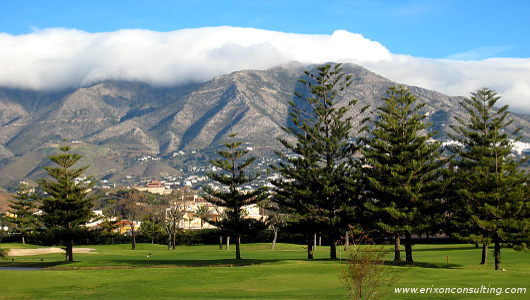 The courses at Mijas Golf Club are Los Lagos and Los Olivos. These are situated in the valley of Mijas, north of Fuengirola. Mijas Golf, Camino viejo de Coín, Km. 3,5 Urb. Mijas Golf, 29649 MIJAS COSTA - (Málaga) - SPAIN.
Los Lagos is completely refurbished during the season 2012, maintaining the great original design of Robert Trent Jones.
Mijas Golf is a hospitable club with a pay-as-you-play policy. There are regular competitions to keep everyone interested. More information on their homepage, a link to Mijas Golf is found on our regional link page together with other useful and interesting links.