The old inn in the Swedish mountains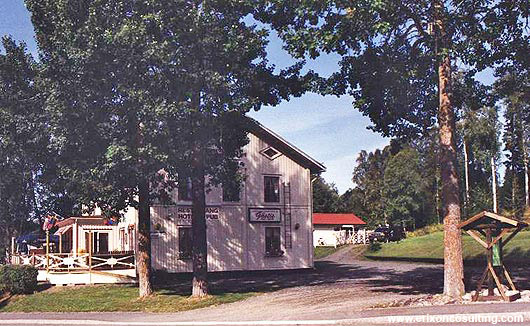 This is some pictures from Undersåker (Jämtland County) close to the famous Swedish ski resort Åre. They were included in the promoting web page for Åredalens inn (built in 1882) with lodgings and restaurant. The inn was one of the first resorts in Sweden who used the Internet for their marketing.
A genuine wooden storehouse, with 4 beds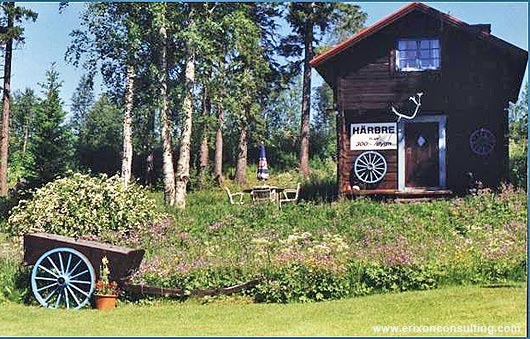 This "Härbre" is a genuine wooden storehouse, more than 300 years old. This picture is taken in July - the summer is short but intense in this northern location. The days are very long, and the sun shines for more than 20 hours a day. But the winter is much longer with short days and plenty of snow, the essential ingredient in winter fun.