The beach in Fuengirola in the summer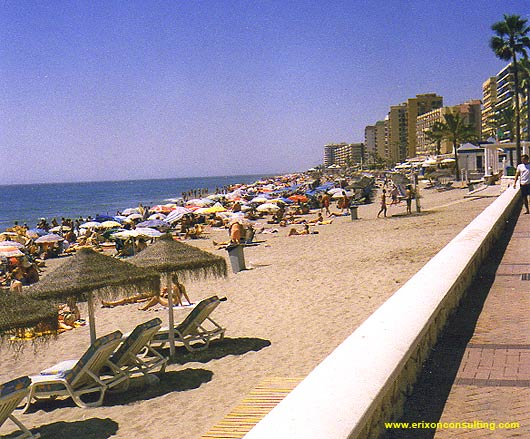 Fuengirola is a major tourist resort on the Costa del Sol, with more than 5 miles (8 km) of lovely sandy beaches and they are classified as clean and safe by the European Blue Flag organization. The Fuengirola beaches are filled with thick golden sand to walk very comfortably on. Most water activities is to be found and it will include snorkelling, water skiing and windsurfing. Most of the beaches are considered high tourist traffic areas, but some of the beaches will afford you all the privacy you seek. The picture above is from one of the most central beaches in the very peak season in August.
This is another beach in Fuengirola but in the spring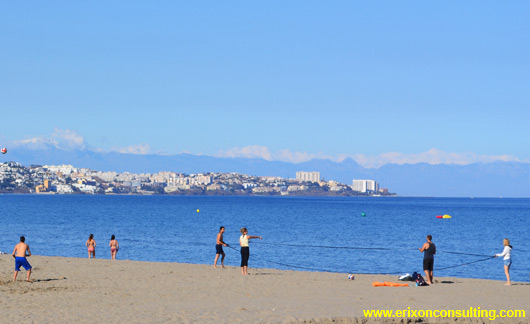 The picture above is taken the first of May, the snow capped peaks of Sierra Nevada is visible in the background. Most of Fuengirolas beaches are not crowded and offer plenty of room to play, both on the sand and in the water. Because the Fuengirola weather and climate is so favourable, Fuengirola has become a popular tourist destination for sun lovers all year round - enjoying approximately 325 sunny days each year.